Japanese page
Toshio ENDO, PhD.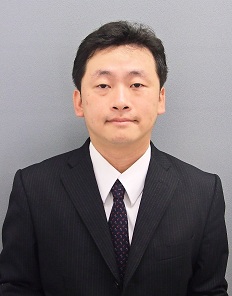 larger older

Twitter: ToshioEndo
Github: toshioendo

[Affiliation]
Associate Professor
Advanced Computing Research Division,
Global Scientific Information and Computing Center,
Tokyo Institute of Technology

[Research]
JST-CREST, "Software Technology that Deals with Deeper Memory Hierarchy in Post-petascale Era" (PI), (JST page)
High performance software on large scale heterogeneous supercomputers with accelerators/GPUs
Parallel scalable garbage collector (ancient project)
[Publication]
Publication list
[Activities]
[Links]
Endo Lab.
TSUBAME2 Supercomputer
GSIC
Matsuoka Lab.
Yonezawa Lab.
[Contact Address]
Endo Laboratory
Dept. of Mathematical and Computing Sciences, Graduate School of Information, Tokyo Institute of Technology
(West Building 7 Room 203)
2-12-1 Ookayama, Meguro-ku, Tokyo 152-8552, Japan



Twitter: ToshioEndo

Last update: September 28, 2016

---
Copyright (C) 2004-2016 Toshio ENDO. All rights reserved.